Continuing with the post-election catchup, back in late October (a veritable lifetime ago), @JLaBua sent on Twitter a link to a use of "spanner" by NPR's Nina Totenberg. Speaking of the confirmation of now-Supreme Court Justice Amy Coney Barrett, she said: Senate Majority Leader "Mitch McConnell is a master strategist, and they're still on track, but their execution has to be perfect. They can't have many more GOP senators get COVID-19. It could really throw a spanner in their plans."
It was interesting but I felt I had said all I had to say about the word so didn't plan a new post. But the very next day my brand new spin bike arrived. When I looked at the included tools, what should I find but:
Interestingly, a third tool was included, which was labeled a "wrench."
What is the difference between a spanner and a wrench? That turns out to be the title of a post on the (British) Wonkee Donkee Tools website:
Spanners vs Wrench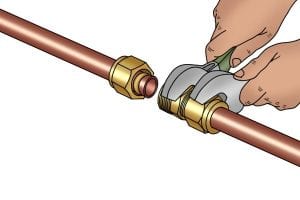 In the UK, a spanner is a fixed-profile hand tool which fits or removes a fastening by turning a nut or bolt and a wrench is a similar tool but turns non-fastening components, for example, a pipe (or Stillson) wrench which is used to turn and manipulate pipes.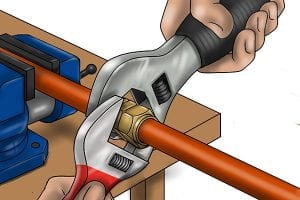 The term 'wrench' is also used to describe a spanner-type tool that has an adjustable profile size. These tools are also known as 'adjustable spanners' or 'monkey wrenches.'"
In the USA, the word 'wrench' is used almost entirely instead of the word 'spanner,' but, because the USA and European markets are linked, the terms 'wrench' and 'spanner' often appear interchangeable in Britain.
Perhaps that clears things up a bit. (Perhaps not.) I will note, in conclusion, that the company that made the bike, Sunny Health & Fitness, says on its website, "We carry only the finest exercise and health equipment from top manufacturers in Taiwan and China." And the font on the tool package indeed has a characteristic Chinese look. Talk about throwing a spanner into the semantic works.